Pilot Episode is the pilot episode of Pinky Dinky Doo.
When Pinky can't find a machine to find for school today she needs to think big.
Pilot
Season 1, Episode 1

Air date
March 13, 2004
Episode guide
Previous

N/A

Next
Characters
Pinky (debut)
Tyler (debut)
Mr Guinea Pig (debut)
Mom (debut)
Dad (debut)
Daffinee (debut)
Nicholas (debut)
Bobby (debut)
Ms. McGanza (debut)
Trivia
This is the first episode where Pinky's voice sounded sweet.
Principal Dip-Dong did not appear in the pilot.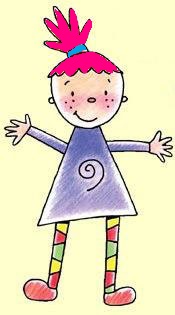 Ad blocker interference detected!
Wikia is a free-to-use site that makes money from advertising. We have a modified experience for viewers using ad blockers

Wikia is not accessible if you've made further modifications. Remove the custom ad blocker rule(s) and the page will load as expected.